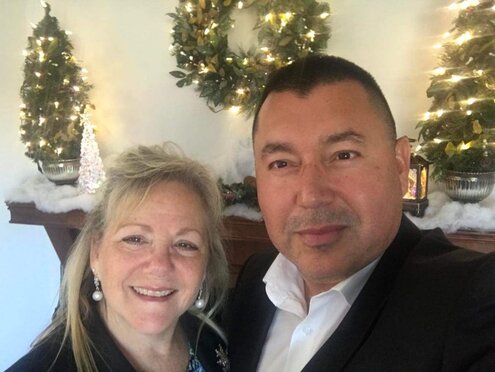 Jesse and Cathy Mendez
Jesus y Cathy Mendez han sido llamados a predicar el evangelio a toda criatura, a bautizar a los que crean, a traer sanidad y liberación a los oprimidos del diablo, y para avanzar el Reino De Dios. Les invitamos a alabar y adorar al Señor con nosotros. Nos unimos cada Domingo a las 6 de la tarde para predicar la palabra de Dios con el poder del Espíritu Santo.
Jesse and Cathy Mendez have been called by God to preach the Gospel to every living creature, baptizing those who believe, to bring healing and deliverance to those oppressed of the devil, and to advance the Kingdom of God. Join us every Sunday evening at 6:00pm for a time of praise and worship, and Holy Spirit empowered preaching of the Gospel.